Your Pet Loss Stories'Me and My Shadow'
by Trish
(Chicago Ridge, Il U.S.)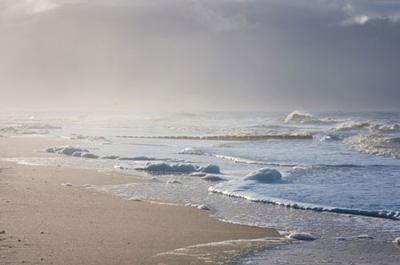 13 years ago I walked into the animal welfare "just to look" at some dogs. I walked up on a cage on a brown dog and our eyes met. I knew this dog needed me and I needed him. I asked the worker if I could please see the dog. I knew the moment I set eyes on him that he would be mine. I was able to spend about 30 min with him in a room and with each passing minute I couldn't wait to take him home.

They gave me his ticket number and just as I went to the front desk to adopt this dog the woman (who was a bit nasty) told me that they were closed for the next hour and a half for lunch and I would have to wait until they re opened. she also added that when they did open I had to wait even longer because they had to let others view the kennel and if someone else wanted this same dog we would have to put in applications and bids. I wasn't going to have it. This dog was mine!!!!

I ran to the store and bought everything a new dog could need then rushed back to the shelter. When we were allowed back in I stood in front of his cage and seriously told anybody walking past and stopping to keep moving because he was mine. The mean lady kept telling me I couldn't do that, but I told her "Watch Me" and I stood my ground.

After a while I was finally allowed to adopt my dog. I brought him home and he followed me everywhere. I kept looking into his eyes and saying names to see if I could get a response from him. Then it hit me as he followed me to the bathroom.... He is my Shadow.

Shadow was a wonderful dog, best friend and member of my family. He was there for me through my divorce nudging me to pet him and take him for walks. He kept my mind off of all the heartache and he was truly my best friend.

The past 4 years Shadow started having trouble with constant ear infections. I would take him to the vet, get meds, take him home and nurture him. This past year everything just got worse. The meds weren't working any more, Shadow started having trouble walking and getting up. A few months ago I noticed a lump on his back right by the tail. My poor puppy was getting worse by the day.

I came home from work last night and did the hardest thing I had to do. I took him in to be put to sleep. I have been sobbing all day and I miss my baby so much. He gave me and my family so many smiles. Shadow, you will be missed so much my sweet one. I love you with all my heart and will always remember how you were there for me when I needed a friend.
Click here to read or post comments
Join in and write your own page! It's easy to do. How? Simply click here to return to Your Pet Loss Stories - Dog Stories - S - U.