Your Pet Loss Stories'My Baby Girl Tiger'
by Nisa
(Maryland)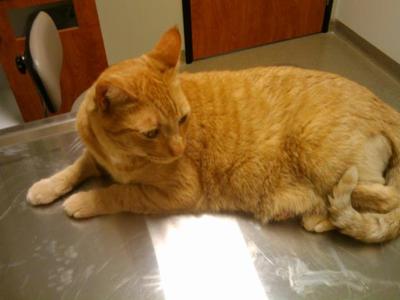 Hi I'm Nisa I'm 12 and 3 years ago I got a female orange striped tabby and Tiger was special to me because she was my first cat and I taught her how to play fetch with me but it took over a year for her to get the hang of it.

But I live with my stepmom and dad and Tiger lives with my grandparents in Virginia. I live in Maryland but today after school my stepmom told me Tiger died last night because she ate a poisonous toad and I cried all day today and I talked to my grandparents earlier and they told me what happened when they saw Tiger.

I will miss her so much.
Join in and write your own page! It's easy to do. How? Simply click here to return to Your Pet Loss Stories - Cat Stories - S - U.