Your Pet Loss Stories'My Dogs'
by Keri Della Russp
(Largo, Florida)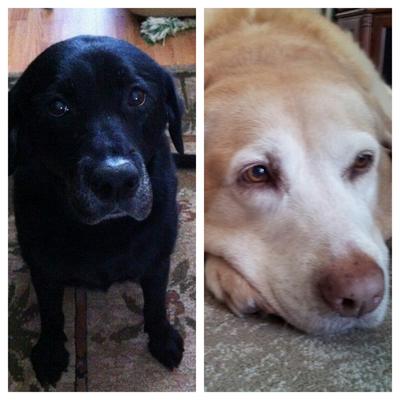 In the past year I had to put one dog to sleep. I adopted her when she was only 4. When we first got her she had a lot of health problems which got taken care of. She was the best dog that any pet owner could have asked for. It was the saddest day in my life when me and my family had to put her to sleep. I got to say goodbye to her and tell her I loved her one last time.

When you own a dog you don't just own, they become part of your family, more than just a dog they become your best friend. A friend for your children, a companion that some people rely on. It took me a while to recover from losing her, but I will never forget her life that she shared with us and how I saved her from a life of pain before she was adopted.

I never thought that I would have to to go through the pain of losing another dog, and it happened a few days ago. She was 15 years old, and I've had her since she was just a pup. She was awesome, so loveable and liked anybody. It saddened my heart yet again. Because a year before that's the last time I went through it.

What made my heart hurt more was I never got to say goodbye to her and tell her that I love her like I did with my last dog. I felt like my heart stopped. But I know she will have a great life where she is now and she is now with her sister with their wings spread open awaiting a new journey to begin. I will just have to wait till the day that we reunite again.

So my advice is when you own a pet be prepared on what may come. You will be strong and know that they are somewhere else where they will no longer suffer and you will one day be reunited with your furever friend. If you do get another pet give yourself time to heal first don't rush into it.


Join in and write your own page! It's easy to do. How? Simply click here to return to Your Pet Loss Stories - Dog Stories - M - O.