Your Pet Loss Stories'My Lucy Loo'
by Alyson
(Beaumont, Tx)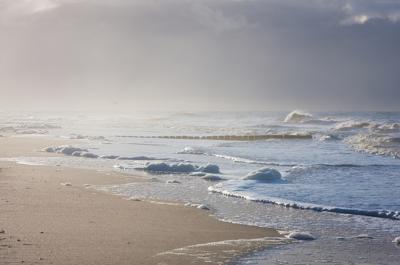 I only had my Lucy for a year and a half but the bond I had with her was like none I ever had with another dog. I've always been an animal lover, ever since I was a little kid. One day my aunt brought over what seemed like a Shephard mix. She was this tiny, skinny, mangey mutt that was found with another pup at a redlight. Long story short we ended taking Lucy in because my stepdad always wanted a Shepard. Turned out she was a dingo type of dog!

She was such a sweetheart and was my baby. We went everywhere together. She loved going on car rides and we were frequent visitors to Pets Smart. The only time she would wear a leash was at the store. Even in the car, with the window down, or at the store with people petting her, she would just sit with her paws on the window, like a good girl. We live in the country on a back road and she would always run with me (leashless) to get the mail or down the road. If we saw a car she would sit by my side.

One day Lucy, my sister and I were planning on going to the park to see, and feed the ducks (Lucys favorite). We kept putting off leaving for an hour and Lucy was just dancing around the door waiting. My sister finally took her out to the car and I was in the doorway talking to my mother when I noticed out of the corner of my eye this car flying down the road, going at least 80.

It happened so fast and almost in slow motion. I was frozen in the doorway screaming Lucy's name and she just took off right in front of the car. I ran to her and the car drove off then came back. My sis and I rushed Lucy to the vet but he said there was nothing he could do. She had too much blood in her lungs and was already brain damaged. I was devastated.

We buried my girl in our back yard in her favorite blanket with mums an roses above her, with a pretty stone. I still to this day don't know why she ran in front of that car. My mom swears it was because she was saving my sister and I, because if we were in that car, when we planned on leaving they would've hit us. I believe that.

Months later I'm at walmart with my mom, and I see in the next parking lot over there's these little girls selling puppies. I just kept getting this feeling, this pull to go over there. So I did and this little girl told me they were selling black mouth curr/pittbull mix puppies... I looked at the puppy in her arms and there was Lucy! Her eyes but on a different dog.

My second babies name is Monroe, and she is so much like her big sister it's unreal. While Monroe (Mo) is a lot like her sis she has her differences. She hates leashes but the front/back yard is fully fenced in now, unlike her sis, she hates car rides, always gets sick. But everything else is eerily similar. I know Mo will never ever replace Lucy, I think Lucy sent Mo to help me grieve and to give me love when I needed it.