Your Pet Loss Stories'My Zorro'
by Beverly
(Missouri)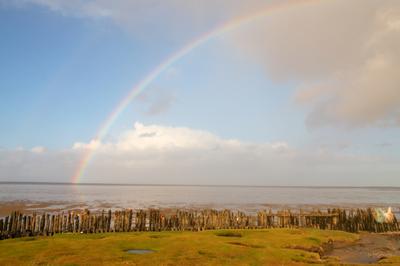 He was the sweetest, smartest ferret boy ever. I spent a lot of time with him walking trails, I didn't even have to keep him on a leash, he walked next to me like a little dog. He lived to be almost nine years old, had adrenal gland surgery when he was 5 years old, then developed insulinoma and lymphoma in his last years.

I fed him by hand the last 2 years of his life. We still enjoyed our walks together, he loved being handfed, rocked and sang to. I miss him so very much, but thank god that I was blessed with his gentle spirit. He loved to grab your ankles when you got out of the shower. He had a great personality and sense of humor. He traveled with us and went camping, he loved riding in cars and having adventures.

I do not think I will get another ferret, I feel I would compare it to Zorro and it would be lacking in some way. He was my baby, I made him a Halloween costume and my daughter took him trick or treating with her, he was such a hit! She said she felt guilty because she got more candy than the other kids.

He got outside twice but came to the door and scratched to get back in. He quit eating and I knew that it was time to let him go, he wrapped his front paws around my arm the day before I put him to sleep, I think he gave me a hug goodbye.

The day after he died it was a moonlit night and I used to walk him at night and sing Walkin' in the Moonlight, this night made me think of that and as I was driving home from work the streetlight above me winked out and I think he was telling me he was still with me in the moonlight. I dreamed of him, surrounded by a white light, he was fat and had his beautiful young coat of fur and he told me he was well, his kitty cat friends were there and there were lots of good walking trails and he would see me soon.

It has been 10 weeks now and some days are okay, then I will have a day of tears. I hope to honor his memory and all the love I have for him with my story. I still feel him in my heart and this gives me strength to go on.
Join in and write your own page! It's easy to do. How? Simply click here to return to Your Pet Loss Stories - All Other Pets Stories .