Your Pet Loss Stories'Our Rexy Boy!'
by Stacy Garner
(Pottstown, Pa )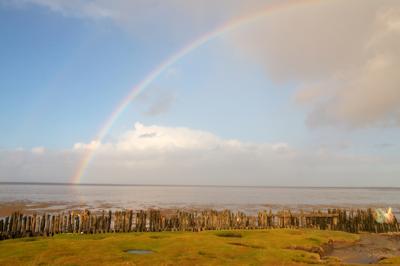 We were really not wanting to get a dog, it just worked out that way. My husbands mother died the day before we got Rex, he really helped my husband heal and deal with the death of his mother. Someone just left the dog outside to die, I just couldn't let that happen.

When we took Rex for his shots and a check up we found out that he was born with a bad heart, and it could not be fixed, my husband and I cried because here was a dog that we really did not want and we saved his life only to find out then that poor dog had a genetic heart condition and we did not know how long he had to live. We decided that we were not going to put poor Rex thru any type of pain and tests, we were going to let him live a normal doggy life and when it was his time to go then so be it.

Rex was a great dog. He only chewed a few items and was easy to house train. He loved to be in my bed at night when my husband was at work, he loved walks and the snow. The summer months were just too much on Rex, because of his heart issues :(

On the night of August 3, 2010 Rex fell sick, he was never ever sick, he was moping around not being himself, we took him to the vet at 2am and they loaded him with fluids and antibotics and sent him on his way, I did not care about what Rex's bill would cost, he rested comfortably the rest of the night, Rex passed away from either a heart attack or seisure the next day August 4th, 2010.... we miss that dog ...

It just surprises me that we were not ready for Rex to enter our lives. He was sent to us for a reason and we were not ready to let him go, God has a plan and when he is ready to take us and animals we go .......... Life is just not the same without our Rex, 7 months later and we still grieve and miss Rex.