Your Pet Loss Stories'Smokey Is Gone'
by Manal
(Cairo, Egypt)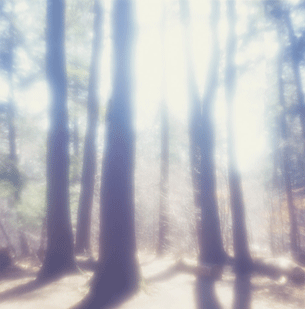 I got Smokey 6 months after my Mother's death since I felt heavy emotional emptiness at her loss. Smokey is middle sized yorkshire with golden head and limbs and black body. He was simply the most beautiful dog to me. He was only 2 months when God brought him my way. I took extremely good care of him and was very uncertain about how to treat him since he was my first pet.

My children loved him and soon he became a true and very important member of the family. He had a unique personality always loving to go out but also following me whenever I go from one room to another in the house. He would sleep in his bed near my bed and when I left for work, he would jump on my bed and sleep in my place.

For 5 years, he greeted me with unbelievable joy, barking and jumping all over me whenever I came home. He would not greet my husband or children the same way, but would still greet them with joy and happiness. Smokey was so special in everything, he would cuddle beside me in my times of sorrow and lick my face and hands or he would just sit beside me and look at me. His eyes were so loving as if saying don't be sad I'm here for you and everything will be ok. He would just take me out of my hardest moments.

But Smokey did not have a good appetite and he insisted on eating cheese and not other useful nutritious food until his vet advised to switch to dry food which he accepted but not instead of cheese. This got him into digestive problems since he used to vomit a lot and again his vet would tell me he has to eat vegetables and other food. As much as I tried, I usually gave up easily since he was always vibrant and active. I wanted to find him a female companion since he was starting to look sad most of the time due to him being alone at home. Although I always tried to take him along in the afternoons if I was going out, very few places would allow dogs so I usually opted to stay at home with him during afternoons. He was so fond of dogs and always seemed to be wanting to play with them during our morning and afternoon walks. His daily walks were his treat, he would get extremely excited once he sees me grab his leash.

So after 5 years of him being alone, I finally found him a lovely female companion. Surprisingly enough he wasn't very happy about her living with us. She was very active and loving dog that would jump in your lap the minute you sit down and look at you lovingly. Smokey would never sit in my lap but would cuddle beside me and rest his head on my lap. I tried to make him feel as wanted as ever which was true.

At first, he lost his already weak appetite, but gradually they became friends and played with each other and for the first time I felt not guilty for leaving him alone during the day. After two months, they were absolutely in harmony and I was so happy for him. It was only last week when he was not as active as usual. He was not eating enough and he vomited several times during two days.

The day before yesterday, I woke up and found reddish diahrea on the floor. I took him for walk but he was soo weak he couldn't walk so I immediately took him to the vet who told me he is dehydrated from vomiting and that he will give him fluids to make up for the loss of fluids in his body since he could be poisoned.

He asked me to leave him in their care. I left Smokey unwillingly and kept checking on him all day by phone. He told me he vomited again but by 5 pm he was in a stable condition according to him but he needs to be left under supervision. I returned to see him at night but they told me noone is allowed in the hospital at night. I went home feeling uneasy and in the morning while I was getting ready to go and see him they called me to tell me he was very sick and maybe he won't survive. I knew then that he had gone but still had hope.

When I went there and saw him dead I felt that my heart went out with him. I couldn't believe he was gone and that I will go home without him. I'm still in shock and cannot help but cry all the time. My life will never be the same without him because he simply made me feel good whenever I was down by being there. I am so worn out from crying and feel that people who see me think I'm silly but no one can understand except those who fell in love with their pets.

I still feel so guilty for leaving him in the hospital. I keep telling myself that I should have insisted on taking him home with me or going to another vet. It is so hard to be seperated from your loving pet after he became a big part of your life. Now I keep reflecting on everthing he used to do, how he used to bark, how he used to hide my son's socks behind the curtains, how he used to look at me when he was hungry, how he becomes defensive and barks at my son when he feigned annoying me, and how he used to play with me and run with his toy in his mouth.

It is so painful to be without him. I keep telling myself that he is at a better place now and he is relieved from his sufferings. He made me happy for 5 years and I only hope that I will see him in heaven.

Click here to read or post comments
Join in and write your own page! It's easy to do. How? Simply click here to return to Your Pet Loss Stories - Dog Stories - S - U.