Your Pet Loss Stories'Snowy Girl and Snitchy Boy - Left Us So Very Sad On 24th Jan 2012'
by Bree
(Perth, Australia)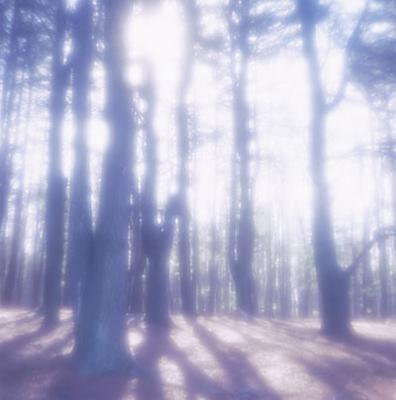 We still remember the day we bought our beautiful Snowy girl home, a stunning white rabbit, she was simply beautiful. We got her the same day we got our other girl Snuffy. Our beautful girls we loved them so much, they were our world and we enjoyed their company each and every day... so much so that 6 months later we got another bunny, a boy and named him Snitch. He soon got called "Snitchy Boy".

All 3 of our gorgeous bunnys were playful and individual. All 3 had the most genuine of natures. Our quiet and friendly Snuffy, our fiesty but beautiful Snowy and our cuddly oh so cuddly Snitch... life was good... actually great. Our world revolved around our babies, from watching TV(Snowy especially loved watching Manchester United play and brought lots of luck to them too) to running around the back yard, their favourite food was lettuce and they even loved riding in the car, always inquisitive and I'm still certain... always smiling!

They were very blessed bunnys who led a great life, very spoilt in their housing, even had baths, lots of treats and still got treated like royalty even after chewing our phone cord one day... we thought it was quiet when no calls came through for a day or too! Cheeky bunnys!

To find out our beautiful Snow and Snuff were pregnant... (Thanks to Snitchy!) we were over the moon and shortly after had 16 rabbits to tend to. We loved nothing more than watching them grow and helping our girls to look after their young. What beautiful mummys they made too!

As the little ones grew we decided to keep one baby from each of our girls. Snowy's baby was identical to her so got called "Snowy Jnr" and Snuffy's baby was named by a friend's child so got called "Muffin" but we call her Muffy for short. So our clan grew from 3 to 5.

Tragically 8 months ago our Snuffy passed away (her story is on this site) my heart broke, one of our girls was gone... we missed her terribly and didn't know how to move on. A friend's Mum told us of another bunny that needed a home, she was grey with floppy ears and so gentle and soft, we named her "Belle" she made us happy again but we never forgot Snuff, we kept her ashes in our living room so she was with us always (except when she visited Rainbow Bridge).

We saw better times and enjoyed our bunnies so very much. Then tragedy struck again... 1 week ago our Snowy Girl and our Snitchy Boy joined our Snuffy at Rainbow Bridge. Our hearts smashed to a million pieces... how could our 3 babys be gone? We buried all 3 together by adding Snuffy's ashes to the grave with our Snow and our Snitch. 3 years of joy and happiness was almost upon us and then.... gone!

How do you mend a heart that's been broken beyond repair.. not once but twice... if anyone knows the answer I'd be interested to find out. Pets are just animals to some people but to us they were our friends and our life, they were our good times and they filled a void that now remains empty. Thank goodness we didn't listen to others who told us we shouldn't keep any of the babys... or we would have nothing now. Instead we now have the memory of Snow, Snuff and Snitch living on in Muffy and Snow Jnr... and we hope we have them and those memories for a long time to come and not forgetting our beautiful Belle who is company for our little girls who like us, have lost part of our hearts.

Snowy and Snitchy you both were like our kids and we are so very lost without you. Rest in Peace at Rainbow Bridge with our Snuffy Girl....

Forever and always we love you all....

Love Mum and Dad, Snow Jnr, Muffy and Belle xx xxx Hop together forever.