Your Pet Loss Stories'The Light of My Life - Scooby'
by Vicky
(UK)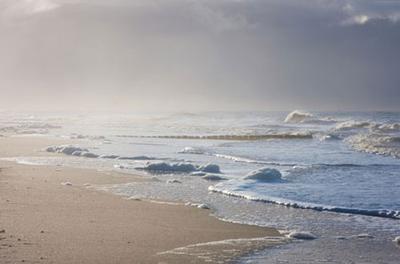 In 2005, we rescued a dog. He came to us after we spotted him on the internet. He had been rescued by someone who desperately wanted to get him out of a very cruel situation that he was in but they couldn't keep him. I saw him and wanted him straight away. He came bounding into our house, into my arms and into our lives. From that minute we were completely in love with Scoob.

I wish I was academic enough to find the words to tell you all just how much we loved him and he loved us. He completely filled our lives with love and I pray to God that he felt the same about us. He loved his sister and loved to go and collect her from school. We stopped going abroad only holidaying if he could come with us as we would never consider going anywhere without him.

We had hundreds of joyous days, walks and fun together. He came to all our family parties, events, holidays, days out. When my grandad became ill and had to move into an old people's home, Scooby also visited gently moving amongst the residents who loved him and petted him. He was the star attraction. I always felt that he understood every word I said. He was my strength during terribly sad times, he was my warmth when I was cold, he was my beautiful amazing gorgeous fur baby.

On the 3rd October 2012, he had a stroke.
He had just gone into the garden for his early morning stroll and a stroke hit him out of the blue. He suffered total rear limb paralysis. We rushed him to the vet who referred to us a specialist hospital in West Yorkshire. We took him there and they were amazing. They scanned him and relieved his pain. They supported us as we made a daily journey to see him.

After a week he was allowed to come home. It wasn't good though. Scooby still hadn't any bladder or bowel function and was having to be toileted by the vet. They thought if he came home it might trigger him to do it. But it didn't. On his final Friday night we had a little party, all his friends and some of his family came to see him. He had a really good supper the first meal he had enjoyed in ten days.

The following morning, he wasn't very good at all. He seemed to be drifting off and I hoped that he would pass away peacefully. This wasn't to be so we decided that the time had come. The time had come to do something to stop my best friends pain, discomfort and obvious distress. He fought for ten days but he had had enough and it was obvious for everybody who saw him. That didn't make it any easier to do what we had to do.

Holding him while he fell asleep was the hardest thing I've ever done but I was so determined to stay calm and steady whilst he left me. It's two weeks tomorrow since it happened. I'm not really feeling any better. I cry every day. I'm racked with guilt about whether or not I did the right thing. But more than all of this I miss, miss, miss him so very much. The grief is like a physical pain. As soon as I come home it hits me like a brick just how empty our home is without him. So I've got to try and be strong and carry on for my family and my other dog who having been through all this I have to say is my last dog. I can't do it again.

Thank you for reading my story. Please say a little prayer for my beautiful boy. My prayer is that one day I will stroke that beautiful silky head again and kiss that velvet nose.
Click here to read or post comments
Join in and write your own page! It's easy to do. How? Simply click here to return to Your Pet Loss Stories - Dog Stories - S - U.