Your Pet Tributes'Abby Lu'
by Kathryn Courtney
(Kansas City, KS)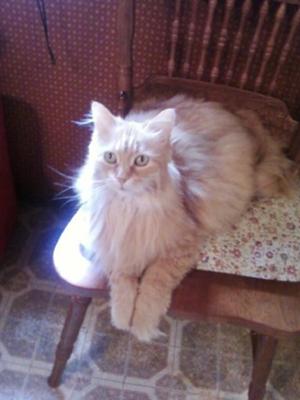 My Dearest Abby,

I remember that first night I seen you, I was just amazed at how beautiful you were I knew I had to bring you home. So I did and the very first second I brought you in the door you were family.

You showed me love each and every single day by your kisses and how you knew when I was sad you would always come over and love on me. I loved everything you did dearly, but I have to say my favorite thing was when I was laying in bed at night not being able to sleep you would come up right behind me and plop down on your favorite pillow and give me a head massage. :]

I miss the soft touch of your pretty fur on my leg, I miss hearing your meow, I miss holding you in my arms, I miss watching you sleep, I miss the times we used to watch movies together, but most of all I miss YOU.

God called you home yesterday and I keep thinking you were waiting for me to come home so we could spend our last day together. I sure wish it wasn't the last time we would spend together. You never want to say goodbye to your Best Friend. Because Abby that's what you were to me. My Best Friend!

You wouldn't leave my side after I lost the baby and I know I will never forget that for as long as I live. My heart is breaking every time I look at the places where I know you would be. The house is so empty and will be for a very long time.

I am so very blessed and thankful that God brought you into my life for a reason. You were loved so dearly and will never be forgotten. Even though my heart is still breaking thinking about all the wonderful memories we shared together is piecing my heart back together.

God has the best Cat in the world with him now. Look down on me Abby and know that you're still loved and missed so much. I will look up to the sky everyday and know you are up there with your perfect white wings.

With all my love Abby!

Your Best Friend Forever Kathryn!
Join in and write your own page! It's easy to do. How? Simply click here to return to Your Tributes A-C.