Your Pet Tributes'Baby Bunny'
by Aditi
(Delhi, India)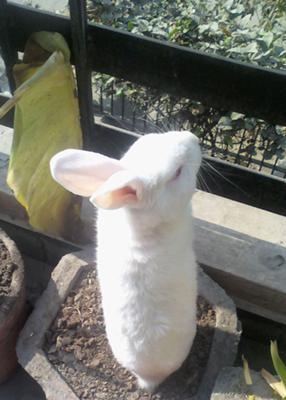 Baby Bunny - 01.03.2007-15.02.2012
My baby it seems just yesterday when papa brought both you & your brother Bugs. You always were so energetic, hopping around every where. Apart from those fights with your brother you never caused any problems. You were always my good lil boy finding new ways to amuse all of us.

This is why I can't believe that you left us so suddenly. I'm still unable to understand how can a common cold & fever result in your demise. Baby you didn't even give us time to bid you goodbye. But you know somewhere I had this feeling that you aint your usual self for past one month. Suddenly you started showing glimpses of your brothers. You started doing unusual things.

Everybody says that your brothers came to take you along to paradise. I do know that it was best for you to go this way as you didn't had to suffer in your last days like your brothers. I also know it would have been such a torture for you to be confined to your cage cos of illness. I understand all this but still am not able to console myself after your sudden demise.

Baby I wish you stay safe with your brothers & wait for the time till we all are together again. You'll always be my special naughty baby & believe me every moment without you is like being in hell.... I miss you & your brothers..... luv n loads of luv my darling......
Join in and write your own page! It's easy to do. How? Simply click here to return to Your Pet Loss Stories - All Other Pets Stories .