Your Pet Tributes'BB'
by Linda
(New Jersey, USA)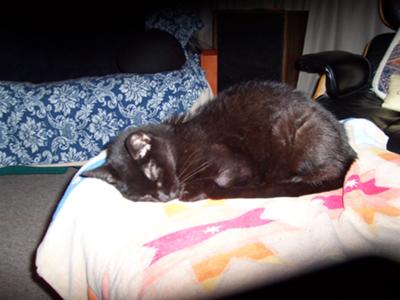 BB on chair September 2011
BB was the name the SPCA gave to my over 1 year old all black cat in 1997. We, my 13 year old brother & I adopted BB when our dear Mother was diagnosed with stage 4 ovarian cancer.

After 14 of the happiest days in my life with a kitty BB she passed away on Valentines Day of this year 2011 after several brief illnesses and surgery which determined cancer.

I am grateful for making her passing on Valentines Day so every year I can think of my dear BB her loyalty & mine and the joy she gave to me. Thank you Bunny for your beautiful site and all you do for the beautiful creatures.


Join in and write your own page! It's easy to do. How? Simply click here to return to Your Tributes A-C.