Your Pet Tributes'Buddy and Clyde'
by Tessa
(Arkansas)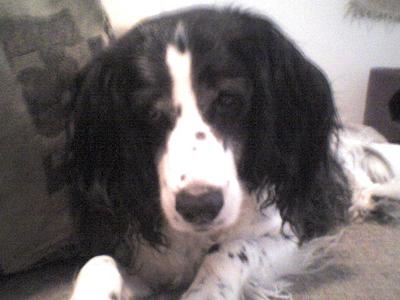 My dog, Buddy, passed away about 3 years ago, when I was 15. I grew up with this dog, and I can't remember a time in my life before him. They say that it gets easier with time, which is true. But even now, 3 years later, it hurts more than I ever would have imagined. I miss him so much. And when I can't stand it, and I start to cry, all I want more than ever is to have him here to comfort me again. To feel his fur against my skin. He truly was one of the best dogs ever. I'm so blessed to have had him in my life. I still love him so much. <3

Clyde was a kitten that we found under my car one stormy night. Seriously one of the sweetest cats you ever could have met. He didn't have a mean bone in his body. He was such a huge cat, so sweet and cuddly. After having a series of health complications, we found that he had kidney failure, and our only option was to put him down, or he'd pass away in pain. So in 2007, at 2 years old, we had to put our poor little baby cat down. Although we only had him for a short time, he was, and is still, so loved, and he is still very missed. <3

I sure hope I can see them again. Their pawprints will forever be on my heart.
Click here to read or post comments
Join in and write your own page! It's easy to do. How? Simply click here to return to Your Tributes A-C.