Your Pet Tributes'Cassie'
by Tina
(Somerset UK)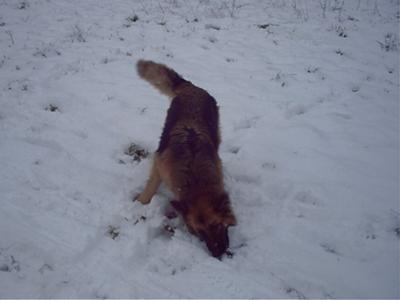 Our beautiful German Shephard passed away on the 8th of September 2010. We got her when she was ten months old from someone who was going to have her put to sleep.

Although she was not the best behaved dog she was loving, affectionate and good natured. She passed away suddenly after going for her evening walk. Although she had surgery for cancer earlier in the year she seeemed to have recovered.

I have cared her as though she was my baby and nothing can console the loss I feel. Cassie has been my constant companion for the five months as I have been unable to work.

Cassie during you life you have made me laugh and made me cry but you were always there for me. You were only eight and it seems so unfair you were taken from us so young. Cassie you were my friend and companion and I will always miss you.
Click here to read or post comments
Join in and write your own page! It's easy to do. How? Simply click here to return to Your Tributes A-C.