Your Pet Tributes'Felo'
by Dorothy
(Chicago, IL)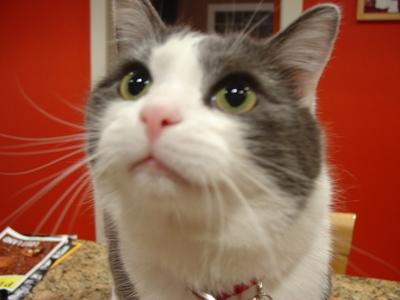 Until we meet again…

My sweet baby, my angel. I thank you for every second you were with me. I thank you for every smile, every purr, every touch. Your soft, wet nose I could kiss for as long as I'll live. Your green eyes and soft hair. You were the gentlest, most loving creature I have ever known. You're gone and I can't go on without you. I miss you so much I can't describe it. I would do anything that's possible to get you back. I look back at the times we spent together and I don't want to go on without you.

I want you to come back to me. Just for a little while. You're gone but you will forever live in my heart. I will never forget you.

We will meet again, I know that. Wait for me My Love. I will see you one day. Don't forget me, please. I hope I was a good mom to you. You know that I did everything I could for you. If I let you suffer too long, please forgive me. You were so brave, so strong. I know you kept going for me.

Felo My Love. I love you forever and ever. Please come to me in a dream. Please give me a sign that you're doing well. I miss you my sweet baby. I miss you so much I can't stop crying.



Join in and write your own page! It's easy to do. How? Simply click here to return to Your Tributes D-F.