Your Pet Tributes'Gerald'
by Lynn
(England)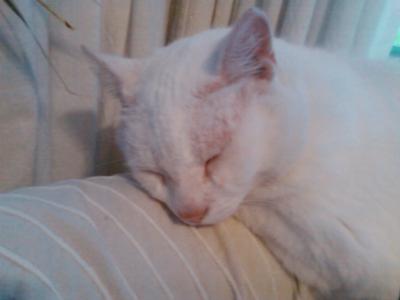 Gerald sleeping
Died 31 January 2011.

I'm missing you like crazy. The house seems silent without you. You have left a empty space that cannot be filled. For the past 12 years you have followed me around, sat at my side, talked to me and greeted me. You have been a constant friend and companion, and although I miss you, I am so glad we had those years together.
Click here to read or post comments
Join in and write your own page! It's easy to do. How? Simply click here to return to Your Tributes G-I.