Your Pet Tributes'Heidi'
by Lorraine
(Scotland)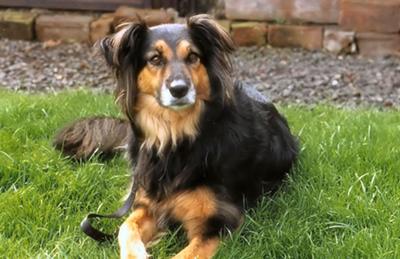 Heidi, you have been gone from my life for a year now, and since that day it has been difficult to accept your passing. Life is so empty without you here.

I wasn't ready to say goodbye, and I am sorry that I had to make the decision to let you go, but I couldn't watch you suffer any longer, and you were so tired and down with the struggle of life.

I hope you are happy, young again and free from all your pain somewhere over the Rainbow Bridge.

I thank you so much Heidi for your companionship, friendship and loyalty you gave me through the many years we shared together. You will always be my best friend.

Until we meet again.

This poem is dedicated to my beautiful girl Heidi.


HEIDI X

Jan 1993- Feb 2009


'I Only Wanted You'

They say memories are golden

well maybe that is true.

I never wanted memories,

I only wanted you.


A million times I needed you,

a million times I cried.

If love alone could have saved you

you never would have died.


In life I loved you dearly,

In death I love you still.

In my heart you hold a place

no one could ever fill.


If tears could build a stairway

and heartache make a lane,

I'd walk the path to heaven

and bring you back again.


Our family chain is broken,

and nothing seems the same.

But as God calls us one by one,

the chain will link again.


(Author - Vicky Holder)
Click here to read or post comments
Join in and write your own page! It's easy to do. How? Simply click here to return to Your Tributes G-I.