Your Pet Tributes'Heidi'
by Rebecca Hudson
(Ashwell, Rutland UK)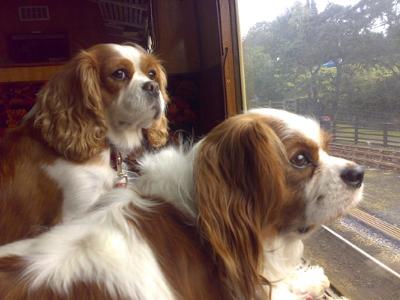 Heidi sitting up watching the world ...
To the most beautiful cavalier King Charles Spaniel in the world. Abused in a puppy farm in Wales, no hearing from being kicked through doors. Dirt inground forever on her chest.

A heart as big as a planet. Kind, gentle, dignified, loving and always watching the world.

She was our precious girl. Never a cross word and suffered all her treatment without fuss.

Taken from us on 2nd February 2012 after four short years of a proper dogs life. Our hearts are breaking from losing you. Thank you for choosing us baby.

Rest now little one, Mummy or Daddy will be with you again one day.


Click here to read or post comments
Join in and write your own page! It's easy to do. How? Simply click here to return to Your Tributes G-I.