Your Pet Tributes'Jessie'
by Leonor
(Miami, Florida)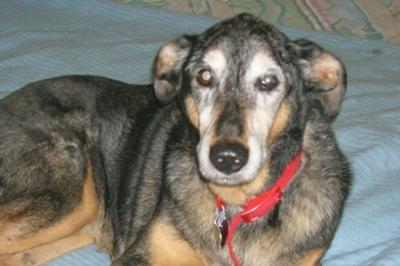 Jessie
This is the first Christmas without you my sweet girl, I miss you so much. You were always there for me, your gentleness and your sweet behavior, but I always knew that one day I will be without you as you were getting older, and every year I thank God for another year that you were with me, how wish I could make the same wish this year, how I wish you were here with me one more year....or more, but I know that you had to go, although it does not make it any easier or less painful.

My sweet girl you are always in my heart as you took a big chunk with you. The memories will always be with me, and in my heart I know that I will see you again.

Love you and miss you my Jessie, my beautiful dog, my gentle princess..... Rest in peace my precious, but know that you were my soul mate.


Click here to read or post comments
Join in and write your own page! It's easy to do. How? Simply click here to return to Your Tributes J-L.