Your Pet Tributes'Kringle'
by Susan
(Charlotte, NC)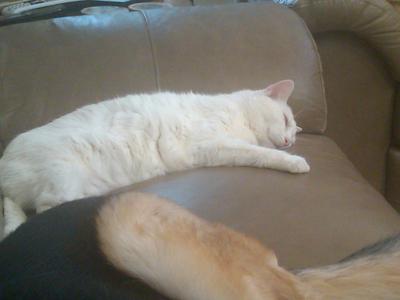 Kringle was my big man. He was with me for 19 years, broke in and tamed 5 much larger dogs who had the utmost respect for him. He was always ready for a cuddle and a chin scratch. He defeated possible death from a major surgery due to kidney stones and lived another 9 years and then living with hyperthyroidism the remainder of his life.

The last few weeks I could tell he was getting weaker and couldn't get around very well. He was still purring away when I loved on him. Finally made the decision to put him to sleep and now I regret that decision so much, just want to hold him and hear him purr again. I kept hoping I could make him better and was told I couldn't. Now I don't have my sweet Kringle.


Join in and write your own page! It's easy to do. How? Simply click here to return to Your Tributes J-L.