Your Pet Tributes'Lydia'
by Kathy
(Clarksville TN)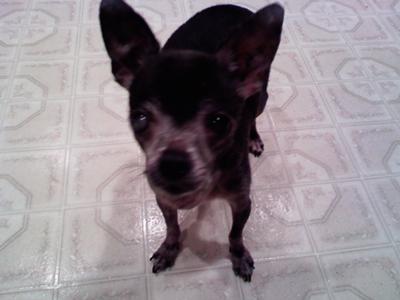 Lydia
Christmas is coming
I am trying to be strong
How will I make it
Without you along.

Happiness is fleeting
It went away with you
My heart is just too heavy
Now that my days are spent without you.

I hope you can forgive me
I didn't hold you or pray
When I let you go
On that horrible day.

My mind wasn't in the right place
My heart was hurting and trying to embrace
The fact that I was really going to end your life
Was I wrong or right - this question will not go away.

I let you go without holding you close
I would give anything to know that you know
how much I deeply love you
And how it hurt to watch you go.

If I would have been thinking right
I would have held you close
And let you feel my love
As your spirit went away
And I would have prayed
For God to take you in his arms that day.

Now I pray for God to let you know
How much you meant to me
And for Him to hold you close
So that you will feel His peace and be set free.

I watched as you tried to walk
And couldn't hold your back legs up
We made it work for a while
With the sling that I made - you would wag your tail
And walk with purpose and grace.

I am sorry for bringing a kitten in
Just when you needed undivided attention
She bothered you when you tried to get up
And I feel so guilty but she was needed by all of us.

All I wanted was to stay home with you
And keep you comfortable
And take the best care of you
But life wouldn't allow it
I had to work
And you were helpless unless I was home
And so my mind said that I had to let you go.

I wish I could have done more
You gave me such love and joy
I would give anything to hold you again
I cherish our time and love my friend.


I never wanted to let you down in the last minutes
But I did and I am so sorry
This guilt won't leave

Please God let her bark until her heart is content
For that was her favorite thing to do
And let us be together again someday.
O Lord for this I pleadingly pray.

I am so thankful Lord for your beautiful gift
And I pray that it is true
That someday I will see You Lord
And hear the words well done for everything
Including the care I gave to her for you.

As a reward please let me hold her again
And hear her precious barking
Seeing her tail wagging as she comes to me
And letting us be together through-out all eternity.
If only one more second.
Click here to read or post comments
Join in and write your own page! It's easy to do. How? Simply click here to return to Your Tributes J-L.