Your Pet Tributes'Ringo'
by Jasmine E Annakin
(Australia)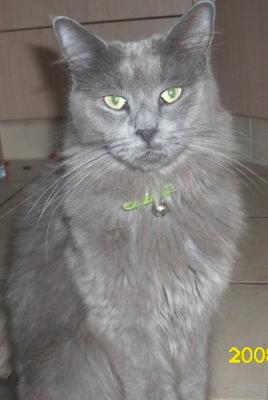 Ringo xx My Lil Man Forever! xx
I Lost My Very Best Friend Last Thursday!
My Daughters Heart Crushed on Her 8th Birthday!

He changed my family in ways I cannot describe!
Converted Lifelong Cat Haters By The Dozen with his beautiful soft Vibe!

From 4 weeks old, I held my baby in my hands!
Gave him MY ALL, EVERYTHING! I really don't understand!

My lil man loved us dearly & he was the most loved "Cat" around!
Though in life and finally the cause of death, he never made a sound!

I ran to him always, I saved his life, he gave a life to me!
But why he had to be taken from me, I will never ever see!

I am so angry, I'm so upset, It doesn't matter what you do!
Love them, look after them, give them your heart, but they're only on loan to you!

I can only pray that when I go my babies the 1st one I see,
Cause without him im my life anymore, I will never again be the person who in those special moments only he could make me!

I will never again love another Boy as much as I have loved him!
He will always be there in the front of my heart, through every thought and whim!

I love you my "Lil Man" Forever!
Click here to read or post comments
Join in and write your own page! It's easy to do. How? Simply click here to return to Your Tributes P-R.