Your Pet Tributes'Shadow Marie DeGripp'
by Carla Degripp
(Warren Mi)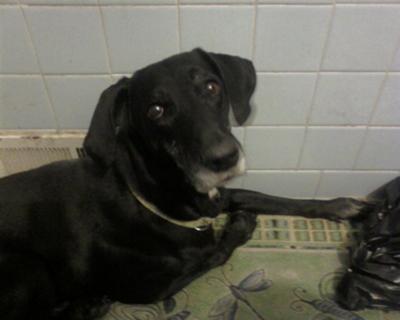 Shadow is wirey black and white (mainly black) German short hair Lab mixed female. She had one litter of 9 puppies. She loves pizza. She loves to sneak in our bed when we are gone. She loves everyone, wags her tail at the sight of each one of us will whine and cry when she hears you come home.

She is sick right and close to the end. I feel guilty for any time I am taking to do what I know I must. But it is so hard to give up on her. She is the sweetest thing. She will be missed.
Click here to read or post comments
Join in and write your own page! It's easy to do. How? Simply click here to return to Your Pet Loss Stories - Dog Stories - S - U.