Your Pet Tributes'Sneakers'
by Kaitlyn
(Baltimore)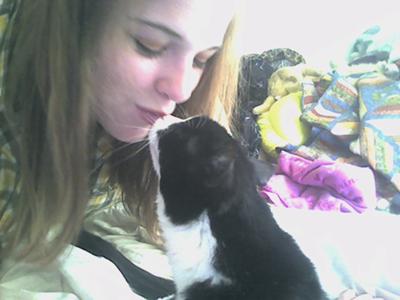 I've had Sneakers since I was two years old. I'm currently seventeen years old. We just had to put her down, it was the hardest thing I've had to do. She was my only best friend. I cried all of her last day, she would look at me and lick my eyes.

I thought that I'd get freaked out holding a dead body, but when the vet said she was gone, I didn't wanna let her go. I've never experienced this many tears or this much pain in my life.
I felt numb and couldn't stop shaking or crying. I miss her meow, I miss her hugs, I miss everything. It's killing me that my best friend isn't with me anymore. I just want my babygirl back.

She was my life. < / 3


Rest In Peace my little angel puff.

15 wonderful years with you. I'll miss you every milasecond.
Join in and write your own page! It's easy to do. How? Simply click here to return to Your Tributes J-L.