Your Pet Loss Diaries
'Liz & Casey', USA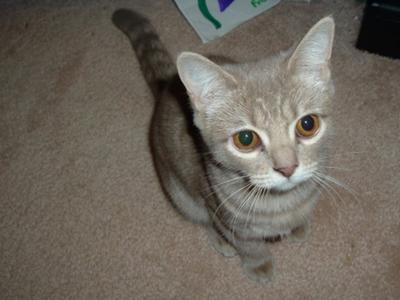 About Casey

Casey: a lilac tabby non-standard napoleon kitten. Always playful, always affectionate, she feared nothing. She was my child.

When did you lose Casey?

She died on December 3rd, 2008. I was not informed until December 20th, 2008 because I was finishing up nursing classes at college.

At which stage of pet loss grief do you feel you are currently at?

It's hard to tell - I've read over the stages and I feel as if I am experiencing waves of all, though the anger I have felt has died down.



Click here to read more from this Pet Loss Diary



Your Pet Loss Diary - 'Liz & Casey'
To add an entry to your diary please complete the form below
Read more diary entries
Click on the links below to read more of 'Liz & Casey's' Diary
Click here to return to the Your Pet Loss Diaries Index Page





Click here to return to the Pet Loss Matters Homepage