Your Pet Loss Diaries
'Kitty & Spooky'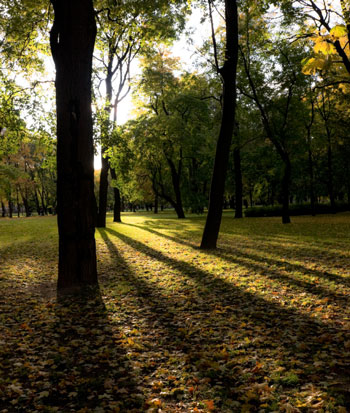 About Spooky

Spooky was a short-haired male brown and black tabby with a tuft of white on his chest.

When did you lose Spooky?

April 6, 2011.

At which stage of pet loss grief do you feel you are currently at?

I think I have a mixure of denial, anger and depression.

Kitty and Spooky's Story so far


My husband & I picked Spooky out in April 1994 from a pet shelter. My husband actually did the picking sight unseen. He wanted a noisy cat and we sure had one for 17 years. My husband always said he barked at us like a dog. But he was my cat, he followed me constantly, helped me with making the bed by always getting in my face when I tried to do it. He was my companion and confidant.
Ever since he was a kitten, Spooky had problems with his bowels. When I took him to the vet, he was diagnosed with IBD (Irritable Bowel Syndrome). He was 8 at the time. I spent 4 years with him on expensive medications that didn't work and was making him sick. He was almost dead then, but managed to get his health back for 5 years with just herbs. The last two years, I've been taking care of him a little more each day, cleaning up from his accidents and covering the furniture, even cooking chicken and beef for him.
The last 2 months have been heartwrenching for me, to see him getting extremely thin and weak. He would sit on my husband's lap more than normal and wanted me to cuddle more. We went for walks outside even though it was cold. Spooky even went outside the day he died. I knew he was getting weaker because now he wasn't eating.
When we got home Weds we found him huddled between furniture. I called a friend of ours to see what to do and we put Spooky on some blankets on top of a heating pad as our friend suggested. He looked so frail and my husband and I sat with him. He didn't move much, but always looked up when I talked to him. We only left the room for a moment, when I heard a loud screech and we found him on the floor. I couldn't look, but my husband said he was gone.
It's been 2 days and I feel miserable. I hate going home, I hate going outside and I hate myself for not being there when he needed me the most.


Click here to see all entries from this Pet Loss Diary


Your Pet Loss Diaries - 'Kitty & Spooky'
To add an entry to your diary please complete the form below
Click here to return to the Your Pet Loss Diaries Index Page





Click here to return to the Pet Loss Matters Homepage