Your Pet Loss Stories

'My True Friend'
by Claire Davis
(Kent, UK)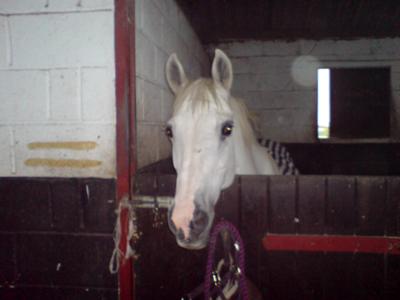 I had owned Mitzi my horse for 22 years and at the grand old age of 27 I lost her last week due to illness. We had so many great years together and she had always been a part of the family.


In November for the first time in her life she got sick, with various tests being carried out my vet was unable to find anything wrong, but still she struggled to eat. I bought every possible feed that she could be tempted with and some days she tried to eat other's she couldn't.
The hardest part of this was that she was still so full of life and happy and enjoyed her time out in the fields grazing when she could. It was so quick as she went from the odd day to each afternoon from the weekend of being in pain.
It was on Wednesday that I had to make that choice for her and have her put to sleep. This has been the hardest thing I have ever had to do. I know now she is in peace and pain free and gone to that better place over Rainbow bridge and one day we will be together again.
For now I am sad and a huge part of me is missing but in time I will remember all the great times that we shared.
For now my Darling Mitzi you will RIP XX