Your Pet Loss Diaries'Benji & Cinnamon'

GraduationMay 14, 2011
by Benji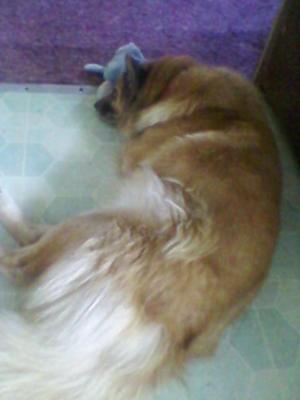 I did it, Cinnamon. I graduated. As I walked across that stage, I remembered how I decided to go back to school for my dogs. I wanted to give you so much more than I could. I wanted to be able to buy you only the best food and replace your toys every time they needed to be tossed and I wanted to be able to put away money for in case of emergency.

Throughout my class, it was that line of thinking that got me through each lesson, that got me through each test, and that got me to where I was that day when I walked across the stage.

You're not here with me now, though. Things are different now than they were then. When I took my last two tests, I wasn't even sure I'd pass them. That was the week you had passed. I had blown the tests and thought for sure I'd have to take them again. But something in me must have still wanted to do it, because I passed and I finished and I got to walk across that stage. And even though you're not with me any more, I still did it for you.



Click here to go straight to the next page of this diary
Join in and write your own page! It's easy to do. How? Simply click here to return to Your Pet Loss Diaries - 'Benji & Cinnamon'.