Your Pet Loss Diaries'Benji & Cinnamon'

The Pain Thunder BringsMar 1, 2011
by Benji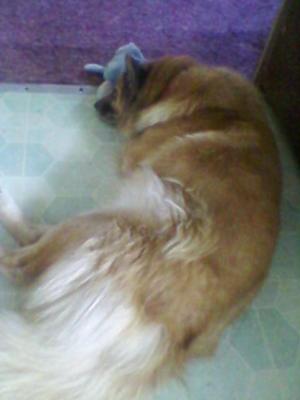 Dearest Cinnamon,

We had our first thunderstorm today since you left our lives. I'd be lying if I said it wasn't hard. I hadn't cried in a few days, but as I sat there listening to the thunder, I found myself crying again. I remember even now how you were always afraid of thunderstorms.

I remembered how you'd always cry in the hour leading up to one, as if you knew it was coming. It was almost as if you could feel it coming. And then, when it did, you would cry and hide. And if you didn't hide, you'd insist on spending the entire storm in my room, under my bed or in the kitchen, under the table.

When you were with us, you sometimes annoyed us when you had your worse moments during thunderstorms. We had planned on discussing possible ways to calm you down with the vet. Still, now, I miss you walking around the house, worried. I miss the way you'd hide near us, just wanting us to keep you safe. It used to annoy me when you were with us, but today, I missed it.

I still love you, Cinnamon. And I always will.



Click here to go straight to the next page of this diary
Join in and write your own page! It's easy to do. How? Simply click here to return to Your Pet Loss Diaries - 'Benji & Cinnamon'.