Your Pet Loss Diaries'Dea & Samantha'Mar 21, 2013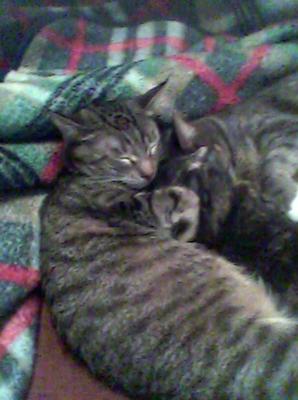 Hi Tammy Wammy ~

Day 174 . . . I wouldn't wish this pain on my worst enemy ~ and I have a couple of worst enemies!! But I still wouldn't wish this on them.

What am I supposed to do with all this Sammy love I have with no Sammy to give it to?? I can't think of any human, my parents, even my brother that losing would devastate me like this. I seem to spend a lot of time outside with you, my love but sitting there staring at a mound of dirt just isn't the same.

I miss you so much Sammy I can't even think right. I think of you always. You are always in my head and the fact that the guy next door has a dog named Sammy doesn't help at all. Sometimes in the morning when I'm still asleep, I hear him say Sammy and for a split second, I am so happy. Then reality hits . . .

I JUST WANT MY KITTEN BACK! I JUST WANT MY SAMMY BACK!



Click here to go straight to the next page of this diary
Join in and write your own page! It's easy to do. How? Simply click here to return to Your Pet Loss Diaries - 'Dea & Samantha'.