Your Pet Loss Diaries'Diana & Leya'

Leya - 7 Months LaterMar 17, 2011
by Diana
(Newmarket Ontario)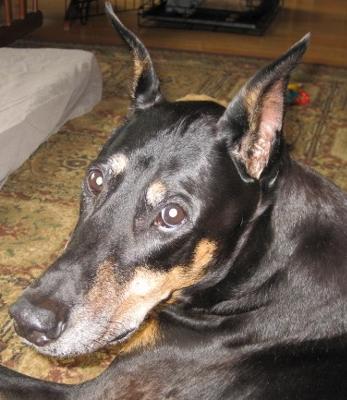 Sending love and hugs to the bridge for you...
My beautiful special girl

Today is the 17th, and it is 7 months since that horrible day that I lost you. 7 months, and it seems like just yesterday. 7 months of living in a nightmare without you. The pain and sadness is still the same and I don't know if it will ever get better. I wish I could report to you that I am happy and have managed to go on without you, but that just isn't the truth. I know you would want me to be happy, and I have tried to find ways, but so far nothing has helped.

Since losing you, I have found a friend on this site. Her name is Sun and she lives far away in Texas. She has lost her beloved Charlie and we are sure that you and Charlie are together at the bridge, probably just shaking your heads and wondering what you can try next to get us through this pain, to make us smile and laugh again. I know you won't give up on me, and Charlie won't give up on his Mom either. So please be patient with us. You know our grief is so deep because our love for you is so deep. Our love for you will never change.

I miss you so much Leya, every minute of every day. I wish I could stop crying for you. I'm so thankful for all the time I was given with you and for all the things we shared. But it hurts so much to be here without you.

Leya, I will love you forever. I hope and pray we will see each other again some day, and that day I will wrap my arms around you and never let you go.

Love Mommy



Click here to go straight to the next page of this diary
Click here to read or post comments
Join in and write your own page! It's easy to do. How? Simply click here to return to Your Pet Loss Diaries - 'Diana & Leya'.