Your Pet Loss Diaries'Mary Alice & Kordy Lu'

Kordy Lu I Will Love You Always As You Loved MeNov 29, 2010
by Mary Alice
(Winter Haven FL USA)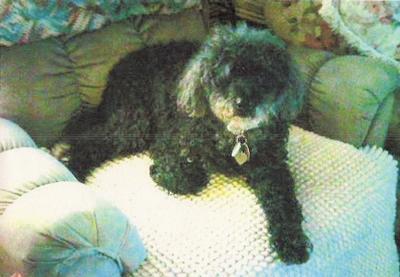 Kordy Lu My Love
Kordy I miss you so much words can not say... my tears follow as part of my heart is broken and without you being here it won't ever be repaired.

You gave me so much joy and love and I tried to return that to you.
They say a Puli is loyal to one person and with you I was that special person. I thank you for choosing me and being with me when I was sick. I knew you were aging but you still had so much life in you.

I ask God why he had to take you so far no answer...
Join in and write your own page! It's easy to do. How? Simply click here to return to Your Pet Loss Diaries - 'Mary Alice & Kordy Lu'.