Your Pet Loss Diaries'Sharran & Thumper'

6 Months Today.... Feb 27, 2010
by Sharran
(Melbourne, Australia)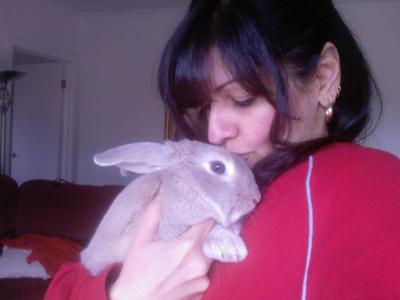 Sending you lots of love, kisses & cuddles, my baby boi
It's been 6 months since you've been gone, Thumper. There's not a day that goes by... that I don't think of you and miss you. I kiss your picture everynight before I go to bed. I hear you 'thump' near my pillow on some nights.. I know it's your way of letting me know that you are still with us. I will always love you and you will always be my Baby Boi.


My Dearest Thumper (Baby Boi)

If we could have a lifetime wish
and one dream that could come true

We would pray to God with all our hearts
just to see and hold you

A thousand words won't bring you back
We know because we've tried

And neither will a million tears
We know because we've cried

You've left behind our broken hearts
and precious memories too

But we've never wanted memories
We only wanted you.

bunny kisses & cuddles
from Grandma (your other mum)
Click here to go straight to the next page of this diary
Click here to read or post comments
Join in and write your own page! It's easy to do. How? Simply click here to return to Your Pet Loss Diaries - 'Sharran & Thumper'.