Your Pet Loss Diaries'Sheila & Norman'

Miss My Boo Boo Kitty

Thursday May 14, 2009
by Sheila
(Davison, mi)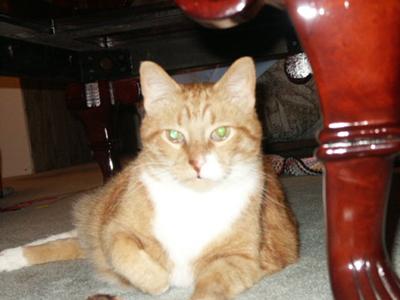 Things are just not going to be the same without my baby. I got my cremation necklace in the mail and filled it with hair I pulled out of his hair brush. I still am unable to pick his toys up except to vacuum. I still sleep with his blanket. His ashes are not in the urn yet, as it has to be sealed. That feels final and I guess I just can't yet.

A friend of mine noticed that I was doing better, but he still thinks that it's weird I carry a cat toy in my purse. Just my way of keeping Normie close to me I guess.



Click here to go straight to the next page of this diary
Click here to read or post comments
Join in and write your own page! It's easy to do. How? Simply click here to return to Your Pet Loss Diaries - 'Sheila & Norman'.