Your Pet Loss Stories'This Hole in my Heart - Jasper & Pattie'
by Pattie F.
(New Smyrna Beach, FL)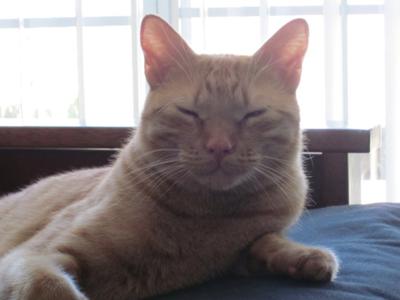 Jasper always had a smile
I don't cry all the time, but I shed tears everyday over my boy-boy Jasper. It's been a little over 2 months... and I miss his purr. His weight on my shoulders when he would ride around the house on them. The feel of his fuzzy toes when he would touch my face to get my attention in the morning.

I've had "fur babies" all my life. Of course I love each and everyone of them... but I never lost a baby. And 2 years old is a baby to me. All my kitties have lived long lives.. and I was "supposed" to have my Jasper into my early 60's. (I am 49). Just feels like my heart will be forever fractured.
Join in and write your own page! It's easy to do. How? Simply click here to return to Your Pet Loss Stories - Cat Stories - J - L.