Your Pet Loss Diaries
'Christine & Mitzy'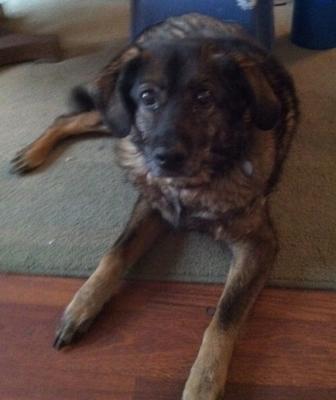 About Mitzy

Mitzy is a beautiful German Shepherd mix.

When did you/will you lose Mitzy?

My family is going to be putting her down in a week.

At which stage of pet loss grief do you feel you are currently at?
Or how are you feeling right now?


I just found out yesterday that the vet felt her hips were causing her a large amount of pain, making walking a difficult task for her. I just finished my first semester of college and am having a terrible time dealing with this.
I cried the entire day yesterday and find myself being overcome with sadness the moment I start thinking of her again. I can't wait to go home and spend some final time with my best friend.



Click here to start reading this Pet Loss Diary

Click here to see all entries from this Pet Loss Diary


Your Pet Loss Diary - 'Christine & Mitzy'
To add an entry to your diary please complete the form below
Read more diary entries
Click on the links below to read more of 'Christine & Mitzy's' Diary
Click here to return to the Your Pet Loss Diaries Index Page





Click here to return to the Pet Loss Matters Homepage