Your Pet Loss Diaries'Jennifer & Sugar'

Smiles.... But, Deep SadnessApril 12, 2011
by Jennifer
(USA)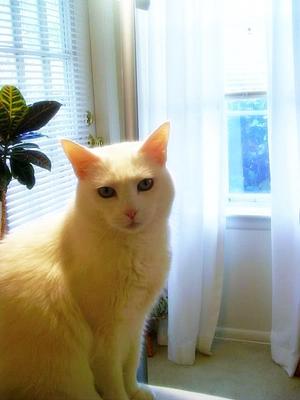 I want to get to sleep but I can't. I'm hurting pretty bad and in pain and I want you to come back. I do not like or can accept this new reality. You passed away only yesterday afternoon, and it seems like you've been gone forever. I really need you here to help me deal with your loss!

Does it really get easier? That scares me. That I won't miss you as much down the road. I just don't want to hurt like this. I wish I could bargain you back, but it's not possible. The only thing I can do is just get through each day and keep talking to you here at home as if you were still here, keep candles lit, keep your toys and photos close, say good night or good morning to you, or just say out loud, "I Love You, Sugar", or, "time to go to bed Kitty, let's go to bed.." and make a wish out loud to God that you hear me and feel me close.

But, this heartache and devastation, and sudden change of reality, I can really do without, God. Thanks.



Click here to go straight to the next page of this diary
Click here to read or post comments
Join in and write your own page! It's easy to do. How? Simply click here to return to Your Pet Loss Diaries - 'Jennifer & Sugar'.