Your Pet Loss Diaries'Pat & Blue'

Six WeeksOct 20, 2009
by Pat
(Canada)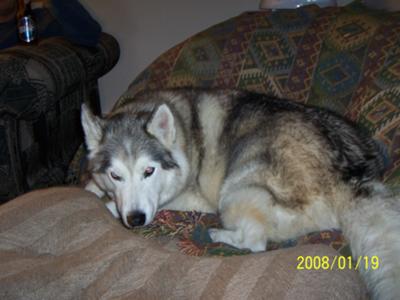 It will be six weeks tomorrow since my Blue passed. I still ache when I think about him sometimes and still cry but not as often. I mostly remember all the good times we had together and the silly things Blue used to do. I compare what my son's dog and my daughter's dog do to what Blue used to do. I find myself smiling as I compare Blue's ways and again realize what a wonderful dog I had.

I was blessed to have him with me for almost 16 years. He was to me the most unique dog ever with his gentle ways and fun loving personality. I miss him greatly but the more I think about it the more I realize that it was his time and now he is at peace and free in heaven.

I love you Blue.



Click here to go straight to the next page of this diary
Join in and write your own page! It's easy to do. How? Simply click here to return to Your Pet Loss Diaries - 'Pat & Blue'.