Your Pet Loss Diaries
'Dennis & Jake', USA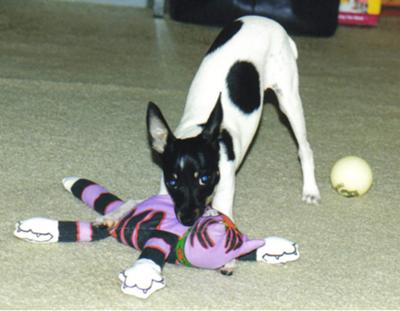 About Jake

Jake - a 16 lb male, Toy Fox Terrier that was nothing but a beautiful Angel.
When did you lose Jake?

Jake passed-away December 06, 2008.
It's been over three weeks now and it seems like three years.

At which stage of pet loss grief do you feel you are currently at?

I still find it shocking that I will never see Jake for the rest of my life. I have started asking myself, "Why did Jake leave so soon, after enriching my life so much?" I have been answering this question with "Jake was sent to enrich my life and give me more strength to deal with my future losses. He had done his job and it was time to leave".

Dennis and Jake's Story so far

Jake had a life better than most humans and I still feel like I could have done even more for him but all Jake wanted was love, attention, treats, our walks and most of all, be with Dad every moment of his life. I found Jake to be superior to humans in many aspects of living. I love Jake more than everything before him in my life!



Your Pet Loss Diary - 'Dennis & Jake'
To add an entry to your diary please complete the form below
Read more diary entries
Click on the links below to read more of 'Dennis & Jake's' Diary
Click here to return to the Your Pet Loss Diaries Index Page

Click here to return to the Pet Loss Matters Homepage