Your Pet Loss Diaries
'Mariana & Robbie'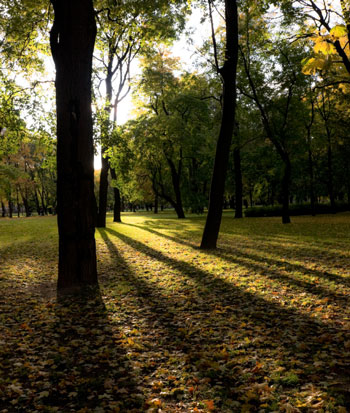 About Robbie
Robbie, my male cat, black, with sparkling green eyes.. very kind, very curious, always want to explore...
When did you lose Robbie?
I lost him 2 days ago, August 14th, it was sudden, he fell from the balcony :(
At which stage of pet loss grief do you feel you are currently at?
Or how are you feeling right now?
I'm trying to "hold on" in front of other people, but I cry almost all the time when I'm alone... what I feel is an enourmous guilt, I think it's all my fault, I think I should have been more careful, I shouldn't let him go out there, the doors must have been closed.. I can't get rid of this feeling of guilt, I'm deeply convinced that it's all my fault, I even think that I shouldn't be taking him home with me, if I have left him on the street may be he would be still alive... I think that I'm a "bad luck" to animals and I shouldn't love another pet or have one...
Mariana & Robbie's Story so far
I found Robbie in front of my residential block two years ago. He was very approachable, I sat on the bench and he instantly came to me and started to cuddle himself in my legs and arms (please excuse me if my English is not very good). I live with my boyfriend and we have often discuss having an animal, but we haven't decided yet. I am volunteering in a dog shelter and I am more like "a dog person" :) He likes to stay home and so a cat he wanted :)
Anyway, it only took me a few seconds to think and I hugged the cat and get into our apartment. My boyfriend was very happy, we all were, the cat seems to be tired and after a snack he slept the whole night and the day after it. He was very clean and good looking, I thought someone lost him, I did what I have to, but no one called. Unfortunately many "people" are just leaving there pets... I wasn't sure how old he was,may be eight or nine months, may be an year.
We lived in a small apartment and we decided to move out. We found ourselves a new one, it was on the first floor, so the only fear I had was that he might jump out and will have to look for him in the bushes... which happened a few times, even though I was tryng hard not to let it happen. But I was always lucky, and he didn't get too far. We've lived in this place for a year, then we moved again and one of the reasons was that the landlady didn't want animals in her house... I desperately wanted to get out of there and find a place when we should be calm and happy... now I hate myself for that too. May be if we were still there...
So we live here for a month now, it's on the 6th floor, I came here with so many hopes for a new start and now I hate this place :((( We have two balconies, I always let him out only with me and always watching him. I put out a net on the window so he couldn't get out. There is another small balcony in front of the kitchen, it's glazed with windows and one of them was broken. I put something like a net on it too, until I change the glass. I was stupid enough to believe it was secure... The cat didn't try to approach it, it seems like it was just like a closed window to him. But 2 days ago.. there was a very strong wind blowing and the window gets blow open... the door to that balcony was open and... I guess he tried to jump on the open window but there is nothing there he could hold on to... and he fell down.
I was coming home from work, my boyfriend was there and he said that Robbie was with him a minutes ago and now he couldn't find him and we saw the opened window... I went down.... and I found him. There was no blood, he was just lying there, I thought he was ok and I picked him up and start walking to the vet, I wasn't even running, I didn't realise, I thought he was just faint or something, he was hot and... I was walking and.. then I realised he wasn't breathing and I saw his eyes... I feel like I'll never forget this eyes for the rest if my life.... he was gone.
My boyfriend came down, we cried, I was devastated, I didn't know what to do... I thank God that he wasn't at work at that time so we were together in this.... I didn't know what to do, we buried him in a garden near by... We went home, I gathered his cups and toys and threw them away, maybe I shouldn't have done that but I couldn't handle looking at any of his things,it brings so much PAIN.... I stayed at home the next day, I couldn't go to work, today I was at work and try really hard not to break into tears in front other people. The girl I work with was very sympathetic, but I also heard things like "you'll get another one" ?!??? So... this is my story, I want to thank you for making this website and hope that we will all learn something and try to make it easier for each other....
Click here to start reading this Pet Loss Diary
Click here to see all entries from this Pet Loss Diary
Your Pet Loss Diaries - 'Mariana & Robbie'
To add an entry to your diary please complete the form below
Read more diary entries
Click on the links below to read more of 'Mariana & Robbie's' Diary
Click here to return to the Your Pet Loss Diaries Index Page
Click here to return to the Pet Loss Matters Homepage