Your Pet Loss Diaries
'Sue & Abby'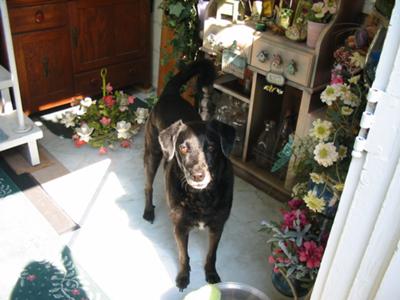 About Abby

Abby, my female black lab mix.

When did you lose Abby?

Lost Abby last Tuesday, June 14, 2011.

At which stage of pet loss grief do you feel you are currently at?

Guilt and emptiness.

Sue and Abby's Story so far


Abby was my 17 year old friend who gave me so much comfort and strength. I lost my job 2 years ago and we have been joined at the hip since then. We did everything together even if she was sleeping I would be in the same room with her.
When she started getting old age signs I started cherishing every moment with her because I knew she would have to leave one day and it really hurt when the day came last week. I miss her deeply and hope the emptiness will be filled with her wonderful memories one day, but for now I must take one day at a time.
Sleep my sweet Abby, I will see you again some day.


Click here to start reading this Pet Loss Diary

Click here to see all entries from this Pet Loss Diary

Click here to read Abby's story


Your Pet Loss Diaries - 'Sue & Abby'
To add an entry to your diary please complete the form below
Read more diary entries
Click on the links below to read more of 'Sue & Abby's' Diary
Click here to return to the Your Pet Loss Diaries Index Page





Click here to return to the Pet Loss Matters Homepage