Your Pet Loss Diaries
'Susie & Mel'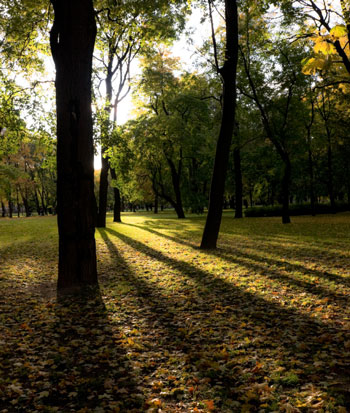 About Mel

Mel Srianant, he is my baby Boy/Pug.

When did you lose Mel?

Sunday, March 6th 2011.

At which stage of pet loss grief do you feel you are currently at?

Anger.

Susie and Mel's Story so far


I lost my baby Mel on Sunday 3/6/11. Mr. Mel is a Pug and I fell in love with him the first time I saw him 10 years ago. He was originally my little sister's boy but she decided to drop him off at my Mother's house when he was 4 months old and she never came back for him. So I adopted him as my own. He was my SON and I was his MOM and we both knew that we couldn't live without each other.
I took him everywhere I went and he loved to go everywhere as well. He loved everyone except for other dogs he didn't know. He was pretty much a little bully. We gave him a nickname (Mr. Hall Monitor) when he was younger because he would check and make sure that all of the family members were home on time and were accounted for.
My baby Mel got sick on Thursday 2/24/11 and my husband and I took him to the Vet, then the Eye Dr. for animals and then to the Neurology animal clinic to finally determine that he got autoimmune meningitis. My baby was in the ICU for 4 days until his body couldn't handle it no more and left me on Sunday 3/6/11. I felt like dying with him. He was my joy in life and I miss him dearly.
I've been crying everyday. It hit me like a brick wall because he was fine and out of nowhere he just got deathly ill. I still can't believe that he is gone. I look at his picture every second of everyday and I still can't accept it. I prayed and prayed for him to get better but the Angels needed a friend in the heavens and they took my boy from me. I believe in Rainbow Bridge and I know that when my time comes my boy will be waiting for me. My heart aches for him everyday.
I feel so heavy with guilt and all the if's I could have done to save my son. Mr. Mel Mommy loves you so much. You're up in heaven now with both your sisters and great grandparents along with your cousin. Be healthy and happy my son. We will be with each other again. I love you so much, your Mommy Susie.


Click here to start reading this Pet Loss Diary

Click here to see all entries from this Pet Loss Diary


Your Pet Loss Diaries - 'Susie & Mel'
To add an entry to your diary please complete the form below
Read more diary entries
Click on the links below to read more of 'Susie & Mel's' Diary
Click here to return to the Your Pet Loss Diaries Index Page





Click here to return to the Pet Loss Matters Homepage