Your Pet Loss Diaries
'Gabrielle & Alfie'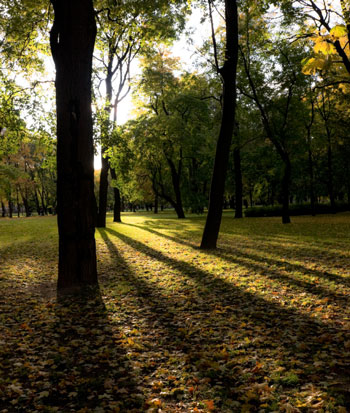 About Alfie
Alfie is a short-haired domestic cat. He came to us from a rescue centre with his mother Josie. These are the names I gave them. Alfie is about 8 yrs. old and Josie 9.
When did/may you lose Alfie?
We were told yesterday that Alfie has a malignant growth. He is currently getting over the biopsy and has to return to the vet to check if it is healing and to see what can be done for him.

At which stage of pet loss grief do you feel you are currently at?
Or how are you feeling right now?
I think I am in the first stage denial. I noticed about 10 days ago that Alfie's breath was a bit smelly. I thought he might need a tooth check as it is due this year, so booked him in for a routine scrape under anaesthesia.
Within half an hour of leaving him the vet rang me whilst in the supermarket to say he had discovered a growth and had taken a biopsy. My world seemed to end. I was stunned.
Gabrielle & Alfie's Story so far
About a year after my FiV cat Fudge had to be euthanised because of mouth cancer, I got Alfie and his mother from the cat re-homing centre. They had been indoor cats and as we live on a fairly remote farm they had plenty of space in which to play about.
At first Alfie hid under the furniture, only venturing out at night when he thought we were in bed. However, I tend to watch late films and he would sometimes find me in the chair when he crept out. Within a week he started to jump onto my chair arm, purring madly. He has a strange sounding purr - 2-toned with a low rumble and high squeak.
I walked him and Josie around the outside on a lead for a while till they got used to the outdoors. I don't like cats to be kept indoors and we have never seen a cat within miles of us so we thought it safe.
Alfie is a great hunter and has kept the mice and vole population down for us. He brings things in alive, including rabbits, and I have sometimes felt it a nuisance to have to spend hours chasing these around the house and catching them with humane traps. He always thinks it's such fun and I do reward him and say 'good boy Alfie'. My husband thinks this encourages him more.
When I am in bed alone, he cuddles up to me especially in the morning when Leslie gets up to make the morning coffee and get their food ready. We have separate beds so sometimes he comes in from outside wet through in the night and cuddles up to me and purrs till I dry him off. He 'talks' to me and smiles sometimes and I find him such a friend and confidante.
Josie is rather a loner and quite aloof. The only contact she likes is her grooming which she insists on as many times as possible every day. Alfie hates it and is out through the cat flap as soon as I open the box with the brushes and combs. I have often asked him "did Fudge send you to me" because he is such an extrovert like Fudge and I could imagine them having a great together.
Ironic isn't it that they should both have the same affliction. I feel so angry that this has happened to us both again. It's as if a curse is on us.
Alfie has left my desk now and is outside. His nightly routine can't be interrupted. 'It's what I have to do - my job' he seems to say. But I can't sleep for worry and my stomach hasn't stopped churning since the vet said 'biopsy' although in my mind I feared that it might be something more serious as I have always been able to check his teeth and they looked OK. The gums, however, seemed paler than usual. Some instinct told me this would not be good and now I think that I wished this upon Alfie with my pessimistic premonitions. Well, here he is back in again and about to climb over my keyboard, so i have to finish for now.
Click here to start reading this Pet Loss Diary
Click here to see all entries from this Pet Loss Diary
Your Pet Loss Diaries - 'Gabrielle & Alfie'
To add an entry to your diary please complete the form below
Read more diary entries
Click on the links below to read more of 'Gabrielle & Alfie's' Diary
Click here to return to the Your Pet Loss Diaries Index Page
Click here to return to the Pet Loss Matters Homepage